COTTON FMB SUPER PRESTIGE
Tires are hand built in France on a natural cotton casing, offering the best in both subtleness and low rolling resistance. The Super Prestige model features additional latex sidewall protection which helps shed water, grim & mud. This model is built with the same casing as the cotton models, in addition a .8mm thick x 25 mm wide latex band rings the entire tire under the tread area surrounding the entire tube, offering additional puncture protection of for tread.
Tires are offered in 2 distinct tread patterns allowing for a choice that best suits the existing conditions. All FMB cyclocross tires feature latex tubes to lower rolling resistance and offer better puncture protection. 48 mm valve stem length is standard. Available 700 x 28, 700 x 30, 700 x 32 700 x 34 black / orange sidewall.
.8mm x 25 mm latex puncture resistant band installed between the tire body and tube during the tire's construction
SSC TREAD
best for all around conditions semi aggressive tread, ideal of muddy tracks & general all around terrain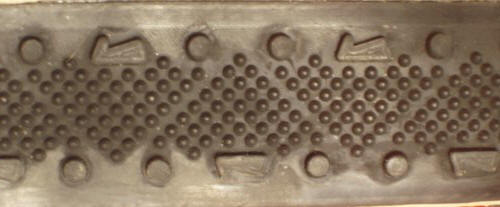 SPRINT TREAD
best for hard packed or grass courses.
fmbtires.com is a division of World Class Cycles LLC.
207 219-8858